5 Exceptional Strategies for Retaining Talented Employees
Enjoy the video on how Prodoscore can help you retain your top employees and halt team attrition.
According to the latest Labor Department statistics, even though unemployment is historically low, Americans are quitting their jobs at the fastest pace in 17 years. On top of that, reports from the Engagement Institute found that even disengaged employees alone, not the quitting ones, cost U.S. businesses up to $550 billion a year.
There are a lot of potential explanations for this, ranging from bad managers to sparse benefits and every issue in-between. What it all boils down to is, in a market with low unemployment, competition is fierce for the most favorable positions. Those with exceptional talent aren't afraid to jump ship if they have to, considering the crews floating nearby that would welcome such smooth sailors.
These market conditions have made talent retention one of the hottest HR topics in 2019. The workforce is changing in many ways, and companies will have to keep up if they want to stay competitive in recruiting, and perhaps more importantly, retaining their most talented employees engaged and on board.
1. Flexible Working Options
A Glassdoor survey showed that 87% of employees expect their employer to support them in balancing work and personal commitments. One of the best ways to promote a healthy work-life balance among employees is to offer flexible working options, which Employee Benefit News names one of the top employee engagement trends for 2019.
According to research from Alight, the majority of employees surveyed indicated that flexibility was the "single most meaningful attribute" of the employment experience. They even rated flexibility more important than some health benefits, though the two are often closely related.
There is a misconception of flexible schedules and remote work promoting laziness, when in reality, it often allows employees to be more productive. These kinds of programs reduce stress, which improves health. They also improve productivity, so that flexibility may actually benefit your bottom line.
2. Reduce Stress & Promote Wellness
Speaking of stress reduction, wellness programs are another prevalent strategy to encourage employee retention. A recent Aflac study of benefit trends showed that 61% of employees made healthier lifestyle choices as a result of their company's wellness program and that the growing millennial workforce weighs such programs heavily during job searches.
Racquel Roberts, chief people officer of the benefits company Purchasing Power, explains that in this day and age, promoting wellness should go beyond gym memberships and health fairs. A more holistic approach to wellness will create happier and healthier employees, more alert and engaged during their workday. Roberts suggests that these wellness programs can even be customized regarding various stages of life and health needs, offering services like stress-management or even specific programs like parental leave, using Goldman Sachs initiative for nursing mothers as an example.
Ultimately, as Roberts concludes, "employees who feel like their companies care about them are more engaged and dedicated to company success." And what better way to care for your employees than caring for their bodies and minds?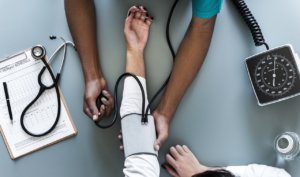 3. Professional Development
The National Association of Colleges and Employers reported that more than 80% of recent grads are looking to develop "job-specific skills." Meanwhile, opportunities for development and advancement also demonstrate support for existing employees who may be overshadowed by initiatives that are so focused on new talent.
Consider providing resources for more internal training, professional conferences, and customized incentive programs so that your employees have the chance to pursue their relevant interests and become even better at their job. They will also feel secure knowing that they are being prepared for future advancement.
4. Rotational Programs
Rotational programs allow employees to experience different job functions, rather than hyper-focusing on a specific role. This is especially important to the younger generations of the workforce, who tend to value "diversity, enrichment, and the safety to explore."
In a competitive market, it can be even more difficult to find employees with just the right amount of experiences that employers deem necessary. Allowing employees to explore different aspects of a job allows them to obtain experience in different areas, sharpening different skills while showing managers strengths and weaknesses that can be addressed in coaching later.
5. Cultivating Company Culture
All of the above are components of developing a positive and healthy company culture, but this is definitely not an exhaustive list. In this age of constant media exposure, businesses are increasingly under pressure to prove that they care about their consumers. But, in the words of comedian Pete Holmes, "corporations are not sentient beings, they cannot love you."
However, the managers behind those corporations can make sure that they recognize their employees value, thus retaining talent that is all-too-necessary in the current economic climate. Using a tool such as Prodoscore to accurately measure and reward your best workers helps talented employees feel and appreciated.
How will visibility impact your business?