7 Ways to Increase Sales Productivity
Every business must strike the right balance between creating an engaging, exciting workplace while also staying focused on the right metrics to be competitive, viable and profitable. It isn't easy! Part of achieving this strength is having a team that can consistently increase sales productivity. This goal can be achieved when the team works well together, has effective leadership, seeks process improvement and understands the culture of their organization.
To that end, here are seven tips on how to increase sales productivity so you can achieve the right balance in keeping your team's energy and engagement at the right level.
1. It All Starts with Hiring
In other words, it all comes down to GIGO. If you bring "Garbage" in, then "Garbage" will come out.

Picking the right people to join your sales team is a critical first step. Those not in alignment with your growth direction or culture of the company will harm sales and overall business productivity.
Zappos is an interesting case study on the importance of culture, and its role on increasing employee engagement. As the article explains, "An employee that fully embraces your company's values and finds purpose in the work that he or she does for your organization is more likely to add value as an individual team player. They'll also energize those around them resulting in increased employee motivation and employee productivity."
Few companies take the effort to think this way, at least to the extent that Zappos does. They use several interview techniques to screen out candidates not likely to fit within their culture, or worse, might have a negative impact. An engaged team works well together, leading to high productivity.
2. Invest in a Strong Training Program to Increase Sales Productivity
This is not a revolutionary or new topic, but one that can often be neglected. How often do you refresh your training program? Is your competitive messaging and positioning current? How about the list of competitors? Do you have all new products and solutions covered, including any new markets where you now operate?
And, training shouldn't be just delegated to the new hires. How often do existing sales professionals get an update or "refresher" training course? Unless your business is highly static, these skills need frequent attention to remain viable.
Here are 7 Tips You Need to Know to Train Sales Professionals to ensure your sales training program has been optimized.
3. Engage and Promote a Healthy Lifestyle Work Environment
It is no secret that stress has increased in our lives over the past decade. Productivity expectations, an increasingly complex world, and omnipresent social media are taking their toll on the overall health of our society. Here are just a few statistics to validate this trend:
What can be done to help reverse this trend? It starts with creating a healthy and positive culture within your organization and sales team. Maintaining a healthy exercise routine is a great start!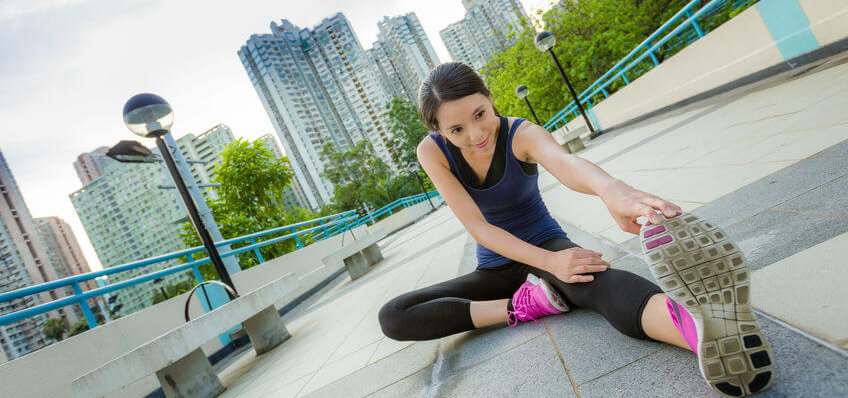 Based on research conducted by the Harvard Business Review, here are six essential characteristics that can lead to a positive workforce environment:
Caring for, being interested in, and maintaining responsibility for colleagues as friends
Providing support for one another, including offering kindness and compassion when others are struggling
Avoiding blame and forgive mistakes
Inspiring one another at work
Emphasizing the meaningfulness of your work
Treating one another with respect, gratitude, trust, and integrity
4. Optimize the Process to Increase Sales Productivity
What I am talking about here is all about taking a close look at how your sales processes are structured and having a mentality that it is ok to make changes if needed. An "outside-in" perspective can be quite helpful to improve how sales processes are defined and executed.
Stop thinking about sales with regards to how your own company departments are structured. Instead, think about your customer's journey and experience – this should be the catalyst that defines what stages are part of your sales process. Then, teams can be managed based on this structure to increase sales productivity and profitability (less effort to achieve the same result).
Learn more by reading this article: 5 Ways to Optimize Sales Processes.
5. Manage Email Effectively
Email has become the most critical form of communication in the 21st I am still amazed when I encounter a customer service rep that lacks the ability to send me an email as a follow-up. Shocking!
With over 2.6 billion active users and 4.6 billion email accounts in operation (source), email is now deeply embedded in each of our lives. Given this role, it is crucial to effectively manage how time is spent working on email.
Despite the maturity of this technology, there is a surprisingly high number of different ways people manage this communication medium. Some techniques help improve productivity; other approaches may not be as effective.
This article might be a helpful guide on how to better manage email, helping to increase sales productivity: 7 Tips to Better Manage Email Productivity.
6. Have an Official Remote Working Policy
If you still believe the best worker is one who is sitting in front of you in an office, then you might be that person who felt computers were a waste of time back in the 1990s.
A remote working revolution is now underway. A significant market shift has occurred whereby the culture of working remotely has now become accepted as "mainstream." Based on market research, of those who work from home:
91% feel they get more work done when working remotely
The happiest home workers work 7 days a week (with shorter hours)
92% are happy with how they receive feedback
There is much that has been written about this topic, including this article, "5 Reasons Why Now is the Right Time to Have a Remote Workforce Policy" and this eBook, which can be downloaded for free here.
7. Gain Insight by Measuring Productivity
An expression I have come to live by is, "if you can't measure it, you can't improve it."
If you want to increase sales productivity, then you need a way to measure it to track improvement. It is critical to have some sort of application or solution, such as what Prodoscore offers, to understand how sales professionals spend their time, to then gain insights into what process and activities are most closely aligned with high productivity. Sharing this knowledge will then result in sustained process improvement, and increased sales productivity.
Read more about this topic here: 12 Reasons Why Prodoscore is a Better Way to Measure a Sales Team's Performance.
How will visibility impact your business?