How Data Simplifies Sales in the Long-Term
In 2016, Tiffani Bova was named one of the Top 50 Marketing Thought Leaders, Top 100 Women in Tech, and a leading MarTech Influencer. Her specialty? Growth and innovation. Bova's success could certainly be attributed to her work ethic and sales talent, but there's a distinct quality in her work that appears to set her apart.
Bova is future-focused. She previously won the Gartner Thought Leadership Award for her comprehensive work on the future of sales, and in an age of technology and rapid advancement, her work remains extraordinarily relevant. Now, Bova is the Global Customer Growth and Innovation Evangelist at Salesforce where she continues to preach the gospel of optimizing the sales process for success in the long term, utilizing modern technology.
Bova is the author of Growth IQ: Get Smarter About the Choices That Will Make or Break Your Business, in which she explores sales as the "last mile" for business, and thus a process continually begging for innovation. A brief look into Bova's work reveals a persistent theme: the importance of reviewing your data to optimize long-term sales.
You Mean ALL My Data?
Yes, all of those numbers that we take for granted--or decide to ignore--can have a huge impact on the bottom line. Bova describes one experience where just a quick two-minute glance revealed her company at the time had 45,000 accounts and only 600 reps to cover them. That comes out to about 75 accounts per rep, which is simply not a realistic load.
It didn't take long for Bova to also notice that the same company was using at least 50% of its time and resources on non-selling activities. The leadership, who clearly hadn't been reviewing the data, was taken aback that the company "wasn't getting the full potential (revenue or otherwise) of its sales resources."
The good news is that sales intelligence has made analyzing sales data easier and quicker than ever before. Bova describes these technologies as a "competitive weapon" that allows sales teams to "rebalance their time between sales and non-sales related activities." So, not only does it become easier to collect and analyze data, but the entire sales process is optimized by greater opportunities for productivity.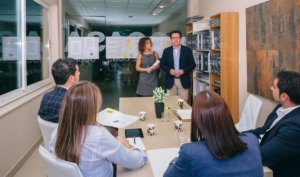 More than Numbers, But Also Numbers
The data is certainly significant to measuring success. Handling data well and paying it good mind means that your team will be prepared for long-term success instead of just rushing to meet quotas. Bova describes quota as "the reps scorecard," but adds that there's more to it than just that. The scorecard means very little if time isn't being used efficiently, and taking the time to re-examine data allows us to see where optimization is possible.
Bova bemoans the sales industry's preoccupation with meeting quotas and cutting quality and costs. Many salespeople find themselves torn between those two options with no recourse. She describes this as the "Sellers Dilemma," in which "sales practices, processes, and organizational structure may, in fact, be hindering their growth more than any external factor they believe they are facing."
Though it seems contradictory that watching more numbers would help take our focus off of the numbers, paying attention to data regularly shows us what we could be doing better so that we can go ahead and work better, instead of just waiting for a quarterly review to bring it up.
Data helps us work smarter
Bova describes the shift sales has had to make in the past decade or so from what we're selling to how we're selling it. Traditionally, the focus in sales was on creating the optimum marketable product. Today, technology has made it all too easy to find what we need. Simply offering a good product is not enough anymore. We have to change how we sell so that we can get to customers before someone else does, in a way that no one else does.
Data helps us in our quest to work smarter in pursuit of these long-term benefits. When we analyze the amount of time we're spending on tasks from day to day, it becomes easier to find areas of improvement. There's even software that helps you do this so that you're not stuck crunching numbers. In fact, your analysis time is cut in half, if not further.
Optimization over Quantification
Essentially, while data isn't all there is to sales, paying attention to those numbers can save you numerous headaches in the long run. The key is not to use your data to quantify your success, but instead to optimize it. So don't abandon your data just yet. Keep a close eye on it.
How will visibility impact your business?