Upcoming Features and Past Releases
Upcoming Features
Score Improvements
We're continually finding ways to improve our scoring system for your benefit and greater accuracy. Here is a list of planned changes for this quarter.
Ability to select between the calculation of Prodoscore using organization baselines or global averages. Calculation based on organization average provides an accurate score for organizations that have a reasonably large number of users in departments while global average provides accurate Prodoscore calculation for organizations of any size.

Ability to customize weightage. Weightages can be customized based on the importance of each of the products for your organization, so if it's more important to spend time on your dialer than in Gmail you can prioritize the dialer for your sales team.
Correlations
Correlations are currently in beta, but we are planning to release in the next quarter. Users will be able to see insights such as trending talking points within their organizations.
Using machine learning, you'll be able to automatically discover coaching techniques and tips for productivity boosting you would have otherwise missed.
Flag All/Unflag All
Managers will have the option of flagging or unflagging all future inputs with the same title/keyword so that you can easily handle input management with mass updates. This feature will apply to any input - meetings, chats, emails, calls, etc.
Out of Office Logging
Employees will be able to mark when they will be out of the office so that his/her own score, the team score, and the organization score will not be impacted by their absence.
New Integration: Vonage Business Cloud
Our next integration will be the Vonage Business Cloud (VBC) that would allow calls taken or received to be counted towards employee Prodoscore.
VBC integration will function similar to other phone system integration logging in call times, duration and direction per employee.
General Feature Improvements and Fixes
Introduction of a Domain-manager privilege which can be set for any user allowing them the ability to manage settings within Prodoscore

A feature that allows users to be bulk activated from the employee settings page. This will be handy when a large number of users would have to activated at once.

Allow users with their visibility set to hidden, to be added as Managers. This functionality currently does not allow such managers to be assigned to their respective employees.

Minor stability improvements to the application.

The employee search feature will be optimized for friendly usage. The search process will now start once you have finished typing the search term.

Terminated users from G-Suite who have not been enrolled into Prodoscore will no longer be shown. This will narrow the list of terminated users displayed within Prodoscore to that of only those who had used Prodoscore at some point.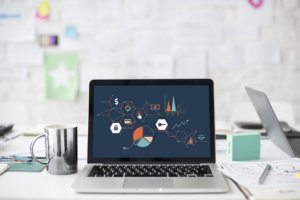 Past Releases
The following is a list of past releases from this last quarter.
21-November - Improved Scoring for New Roles
As the first part of our efforts to improve scoring this quarter, we have integrated new datasets into your scoring system to improve the accuracy. This update was particularly targeted at newer roles in Prodoscores which had less historical data for scoring.
New data is being provided for previously unavailable roles to allow for those roles to be assigned and have an accurate score.
18-October - Timeline Improvements
This was a small release focused on improving the timeline for users.
Timeline now moves and focusses to the first item of the day

Optimized score calculation for performance to cut down on dashboard load times for data prior to 2017
12-October - Various Integration Improvements
This release focused on improving performance for our SugarCRM integration, optimizing our Salesforce integration, and solving a few small issues with other integrations.
Optimized SugarCRM calls and meetings retrieval system for better performance. Overnight retrieval of data is now more efficient and faster.

Solved an issue where Broadsoft integration password expiry email notification was not being sent

Solved an issue of non-retrieval of emails from Gmail due to inconsistent timezone information

Added capability for categorizing Salesforce - Vonage Business Cloud integration calls

Weightage optimization for Salesforce related modules
4-October - Salesforce Breakdown
This release was a major change in which Salesforce records were aggregated and scored with the goal of providing more accurate scoring, automated tracking, and weighted toward actions that increase business success.
Improvement/New Features
Salesforce Calls are now separated into their own category

New Leads created on Salesforce will be separated and weighed higher

New Opportunities created on Salesforce will be separated and weighed higher

All other Salesforce activities including edits made to Calls, Leads, and Opportunities will be categorized separately

Standardized the names of Salesforce modules

Emails sent through a user's Gmail using the Salesforce modules will get automatically flagged under Salesforce Activities

Old Salesforce records will continue to have the same category name

Details sections of Calls, Activities, New Leads and New Opportunities have been modified to show basic information and a direct link to the respective Salesforce record

RingCentral accounts will now display Extensions instead of Account ID in the phone system configuration page for mapping users
19-September - RingCentral Fixes
This was a smaller release focused on solving specific RingCentral issues for a limited number of account types.
Fixed an issue with authentication of Ringcentral account for certain types of Administrator accounts

Fixed an issue with RingCentral data retrieval for certain account types
24-August - Mail merge detection
This release was focused on taking better account of bulk mail and mail merge for productivity so that these activities are tracked in an appropriate fashion for their level of impact.
Improvement to bulk mail and mail merge identification
1-August - Zoho Improvements
This release was focused on improving the user experience for the Zoho CRM integrations and it's workings.
Features and Improvements
Employee search field had been added to the terminated/systems accounts list

Added a validation for the invalid manager assignment during the onboarding process

Added disconnect functionality to Phone Systems and Conference Systems
Issues Solved
The following solutions were added in this release:
System always calculate Zoho call duration in some cases

Zoho calls longer than one day are shown in the timeline

Zoho events longer than one day are shown in the timeline

Transcription field are no longer being duplicated in the conference-call attendee records

Disconnect functionality always works as intended

Vertical scroll bar on the timeline is in a fixed position

Zoho CRM Account displays accurate data in the drill down view

Rare issue of two users being mapped to the same CRM account will no longer occur

Icons on the work timeline are always aligned

When a large number of employees are present in one of the Prodoscore ranges in the distribution histogram the employee list is displayed

Save and Cancel button are always visible in the Employee settings page

Manager tab is displayed in the Left pane

Onboarding process was improved to avoid upload errors

Meetings that start during the working hours and end after working hours are being displayed on the timeline
1-August - SugarCRM Issue Fixes
This release was focused on making improvements to the quality of the Sugar CRM integration
Improved SugarCRM authentication

Allowance for multi-domain organizations to integrate a single SugarCRM instance

Fixed an issue where the SugarCRM employee list was not being loaded fully

Auto-mapping of user accounts on Prodoscore with employee list
11-July - Performance Optimization
This release focused on helping the dashboard load faster and easily retrieve large data sets for ease of use.
Improved dashboard loading performance.

Optimized several areas of the Prodoscore web application to improve the dashboard loading performance for retrieving large sets of data