Stay at Home Moms – a Powerful, Untapped Workforce in America
After I graduated from college with an undergraduate degree in history and a minor in Chemistry, I got accepted to law school in my home state of Michigan. I was very focused on building my professional career - nothing was getting in my way! I didn't see myself as a future stay at home mom.
As I continued my career journey, I ended up working for a large wholesale lender within the financial services industry, in Irvine, California. I was a top performer amongst my peers, working hard every day, every hour and every minute. This went on for years, as I climbed the corporate ladder.
I would consider myself an exceptional employee. My employer was very fortunate to have me on their team. The thought of being a stay at home mom never entered my mind.
Then the day came when I decided not to return to work. I had just given birth to my first child, and I remember wanting to work and needing the income for my family. But, I made the decision not to go back into the office, at the expense of missing out on my child's life. I had become a stay at home mom.
I had reached out to my employer wanting to see if they would let me work from home part of the time, figuring I was one of their best employees, and I was certain I could add value to their workforce. Unfortunately, they saw things differently, telling me that would not be possible.
I was very disappointed and a bit shocked.
I eventually started working from home for my husband and his company, moving into a permanent role of a remote General manager for the company. That company was then sold and I continued to work as a remote General Manager, running the sales department, hiring, and developing business strategy.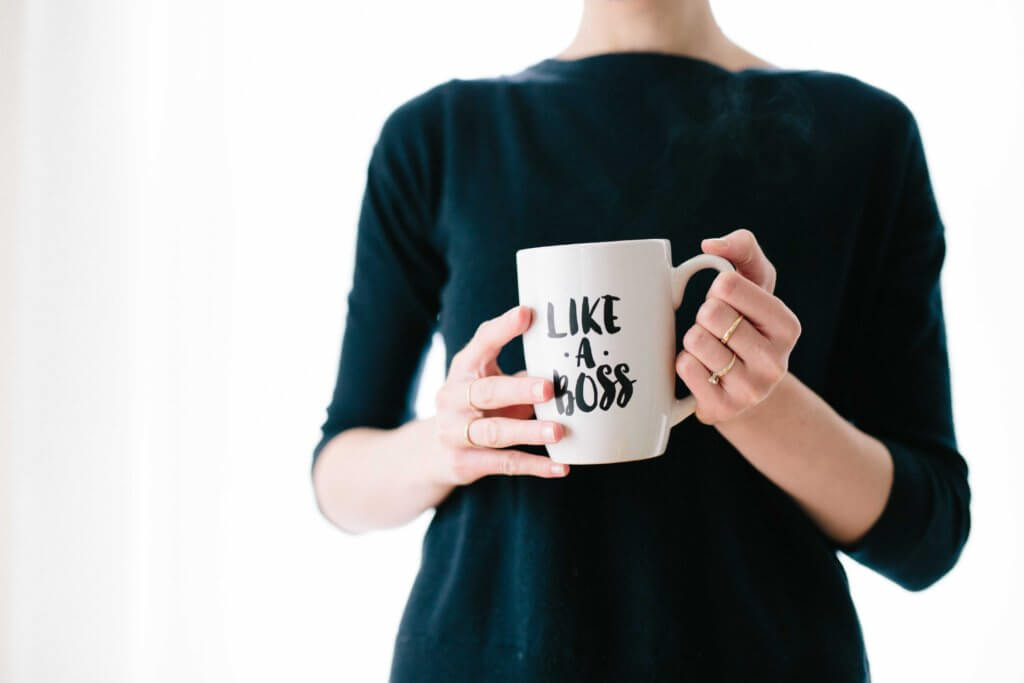 Striking the Right Balance
We won't likely ever return to a period of time where the single-earning family is the dominant structure. Back in the 1960s, 49 percent of women were stay-at-home moms.
According to the Pew Research Center, more moms are staying home, a trend that has grown over the past decade, reversing a long-term decline in stay-at-home mothers. They point out that in the U.S. today, 71 percent of all mothers are working outside the home.

One factor that is driving this change is a growing consensus that a stay at home mom is the best option to raise a family. Despite the fact that most mothers in the U.S. work at least part-time, 60% of Americans say children are better off when a parent stays home to focus on the family, while 35% say they are just as well off when both parents work outside the home (source).

My Life Today as a Stay at Home Mom
Ironically, part of my role today is hiring new employees. Given my history and experience, I have made some major hiring decisions that have really paid off for the company. I have hired three different career women, all with college degrees from prominent fields and schools. As you might have guessed, our policy is to allow them to work from home. They can now better take care of their families and children while still working as great employees for the company.
In return, I now have amazing, dedicated employees at a lower cost than what I would have expected to pay if I had made it a requirement to be in the office every day. It is truly a win-win scenario. I get to have someone of their caliber of professionalism and expertise in exchange for letting them work from home with flexible working hours.
One of the moms was an aerospace engineer at Boeing. She then decided to become a stay at home mom after giving birth to their first child. She now runs the company's Product Quality Assurance (QA) program, as part of the Research and Development team for application projects. She also helps document workflows for some of our processes.
From what I can tell, she loves her working arrangement, and is very grateful for this opportunity and to be part of the team. She has a great work-life balance, which has empowered her to feel like she is still continuing with her career while taking important time to raise her family, a rewarding feeling for all of us.
I am so glad to be in a position of power at my company. It allows me the opportunity to give other career professional women an opportunity to work from home. Then, these women don't have to choose between their careers and their kids. Working remotely accomplishes both objectives.
How will visibility impact your business?