Here is all the insight you can gain from Prodoscore's G Suite integration.
When Prodoscore is set up for your organization, it's connected to your work Google account, so the G Suite integration is already set up when you log in.
Your and everyone's productivity score for the day will be based on the work you do in your Google Suite (as well as other integrations you may set up).
See Productivity from G Suite
As a manager or admin, to see what Prodoscore has recorded for an employee, you'll need to go to an individual's employee report for your date range. Click the day you want to see data from.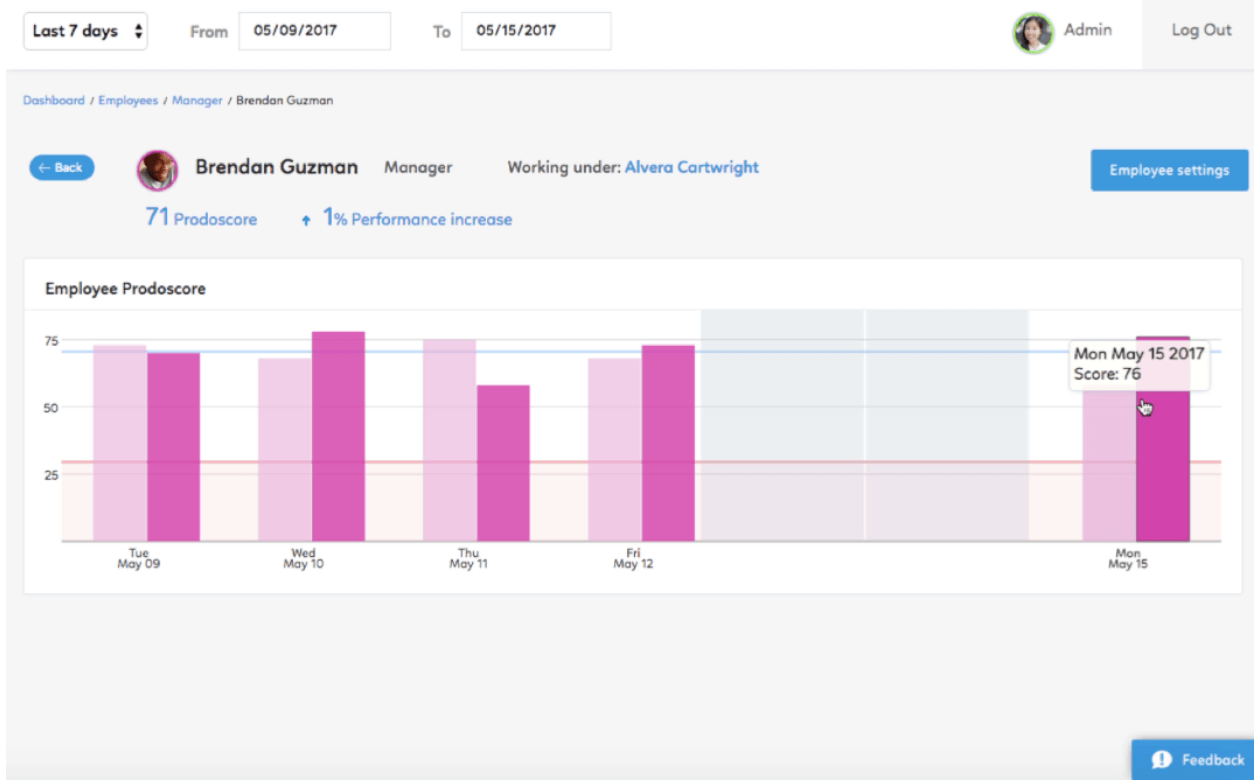 You'll then see the number of different G Suite activities for that day. Prodoscore tracks time spent in Google Drive, email, Hangouts, and calendar events. Click on one of the inputs and you'll be taken to a breakdown of the employee's activities for that day.
Click Google Drive to see how much time was spent on each item in Drive. If you click on a specific item, you can see details on the document that was worked on
Click Emails sent to see a list of sent emails for the date and time spent on them. Click again to see the email receiver and up to 280 characters of the email body.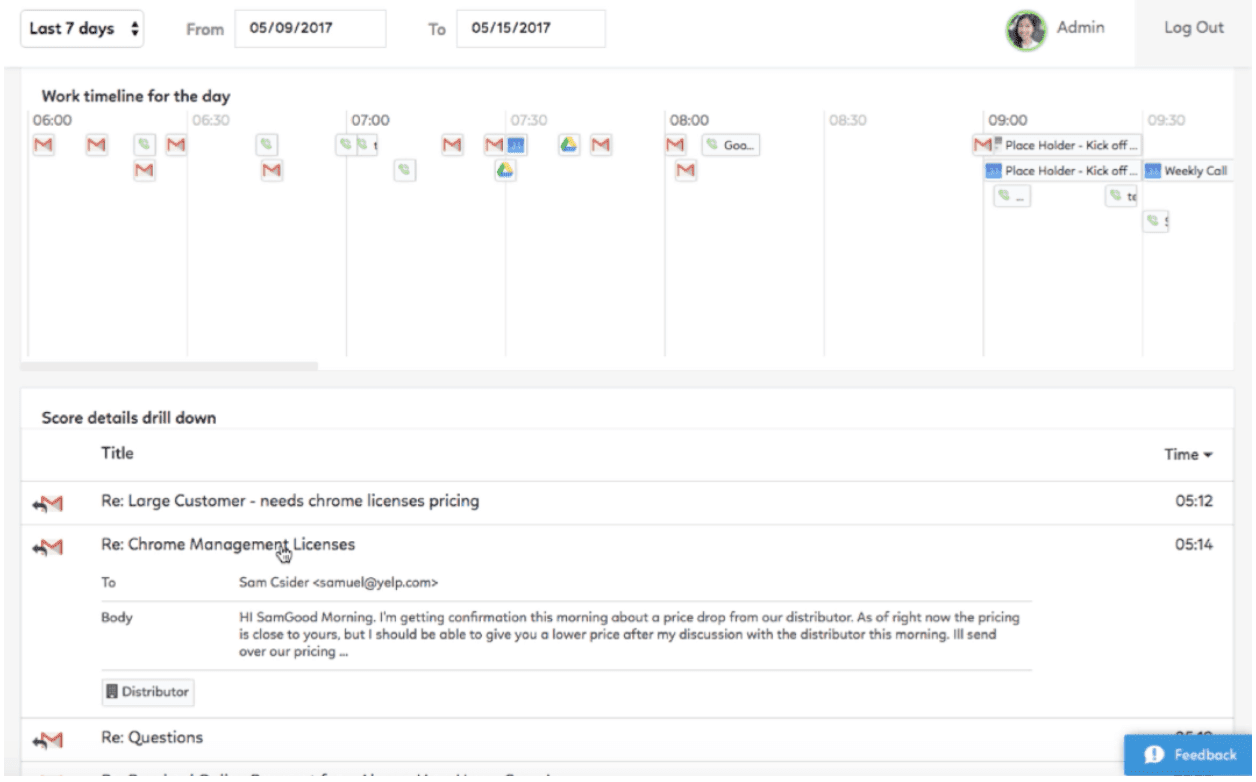 Click Calendar Time, you'll see events they attended from their Google Calendar for the day. Click to see if the event was confirmed and the number of minutes spent.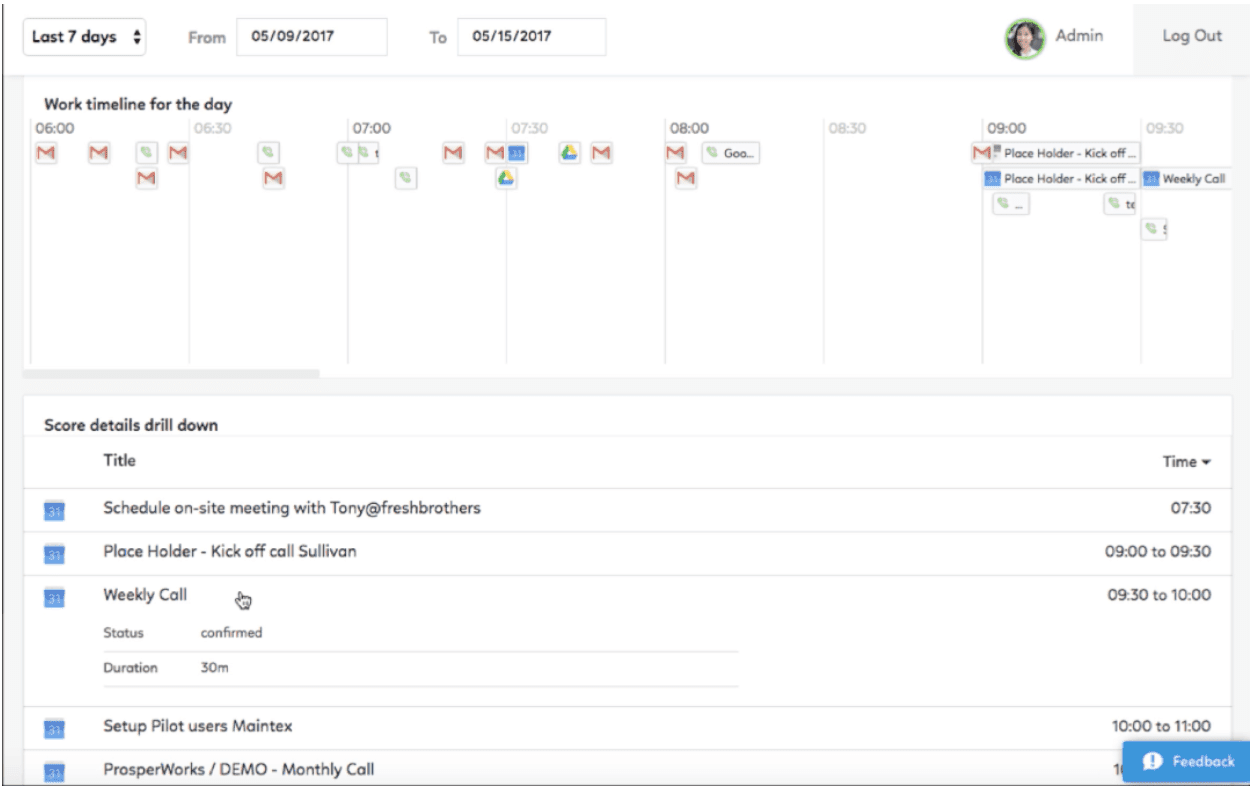 Click on Chat lines to see data from Google Hangouts. You'll see a list of received and sent chat messages and the time for each. Bold messages are ones sent by the employee. Grayed out are received messages, and are not counted in the Prodoscore. Click on any message to see who sent it.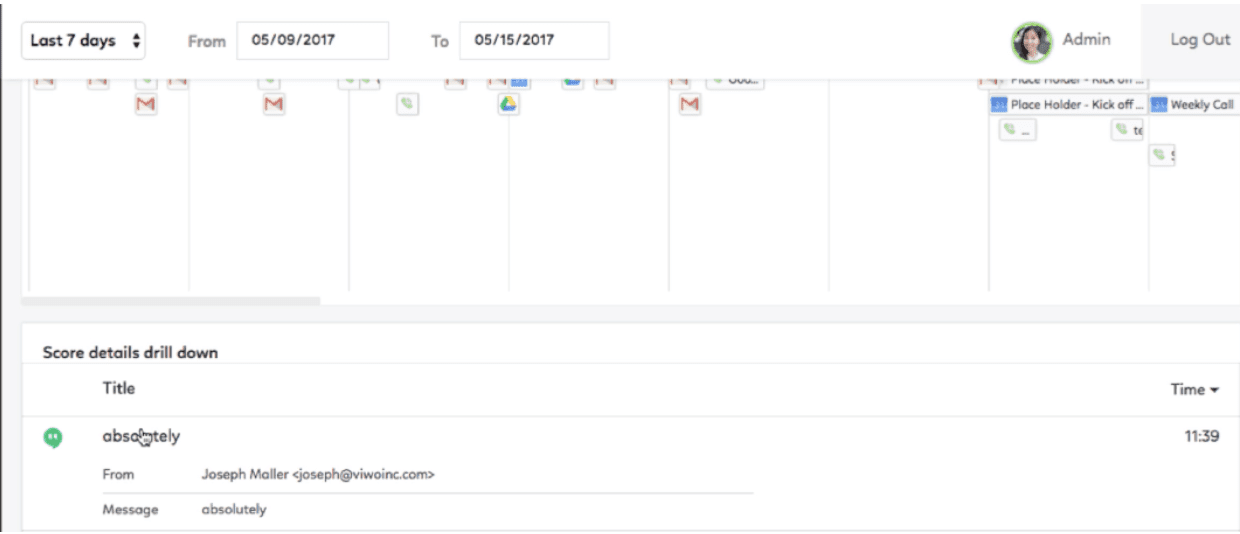 All of this data can also be seen on the work timeline for the day which shows when activities took place during the day. You can click on the timeline to also get more information about an activity.
If there is an activity that shouldn't be calculated as part of your Prodoscore, right click the activity on the timeline and click "Flag this activity."
That is all the data available from G Suite in Prodoscore.