Machine Learning. Personalized Consulting. Everything You Need to Increase Productivity.
Use G Suite?
Schedule a Demo Today

We will guide you through how workers can learn to improve, how managers can discover and improve on team weaknesses, and how HR can receive alerts for at-risk employees.
Measure and Improve Your Daily Workflows
Improve Team Management and Employee Engagement with Proactive Coaching
Monitor Daily Efforts of Remote Workers
Enable Your Team to Work from Anywhere
Receive Alerts for At-Risk Employees and HR Metrics
Use Prodoscore Correlations™, Our Machine Learning Engine, to Maximize Your Success
Prodoscore provides deep visibility to your daily workflow that helps you continuously improve your sales process for your whole team, and our machine learning surfaces new opportunities you may have missed.
Our consultant team will help you get up and running. Our team of G Suite and integration experts will be on hand to customize your Prodoscore instance to your needs.
We will help you easily manage a global and remote workforce confidently with a single Northstar metric for your team to follow. No complicated graphs or weird charts. Your Prodoscore is your sign of success.
Prodoscore Integrates with Your Sales Stack

Google Drive
Prodoscore will track the docs created by your reps.

Google Calendar
Prodoscore will track the calendar events created by your reps.

CRM Integration
Prodoscore will integrate with your CRM, such as Salesforce, to track activity count of record updates.

Voice Calls
Prodoscore will automatically track your reps' time spent talking on the phone.

Gmail
Prodoscore will track count of emails sent and received.

Google Hangouts
Prodoscore will track your reps' chat time between colleagues and time spent on video calls.
Your Guide to Improved Performance with Actionable Analytics™
We'll show you how sales activities can be accurately measured – in near real-time – to help you reach your goals. We'll walk you through where you're currently performing, create new goals, and use Prodoscore as your proactive coaching tool to help you reach them.
We're experts in G Suite and business tool integration. Our world-class onboarding and support teams will make set-up, data collection, and analysis a breeze.
Our machine learning engine, Prodoscore Correlations™, automatically surfaces new insights to help you improve productivity and reveal coaching techniques that would have otherwise been missed.
Stop Trial and Error Problem Solving.
See the Solution for Improved Sales Productivity.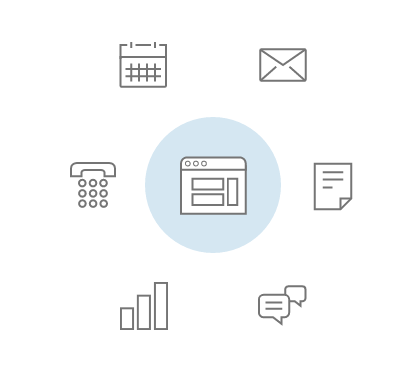 See how much time is spent in G Suite applications, such as email, docs, hangouts, and calendar events as well as your CRM and phone system to proactively coach performance improvement and reward efforts.  
Help in-office or remote working teams hit quota and improve their sales strategy with proactive coaching. Give HR metrics with early warnings about at risk-employees and low engagement issues.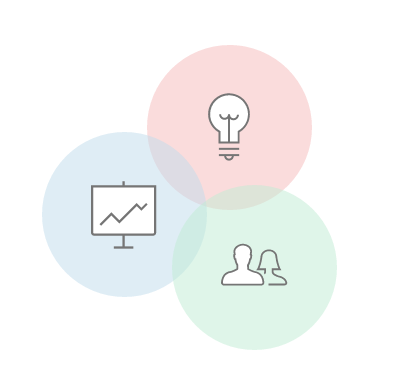 How Productivity is Calculated
Prodoscore™ calculates your employee productivity score based on our secret sauce and time spent in G Suite applications like email, calendar, docs and hangouts and other tools such as your CRM.
A single metric acts as your team's Northstar for increasing productivity. Learn more.

You can't improve what you don't measure.™ Measure sales performance and engage your team to maximize your sales output!