Our Solution
Immediately know the productivity of your entire team

We automatically capture thousands of data points across your cloud tools

Our machine learning algorithms create a single score for each sales employee
How Prodoscore Works
How Our Score Can Help Sales Leadership
"If you can't read the scoreboard. You don't know the score. If you don't know the score, you can't tell the winners from the losers."
— Warren Buffett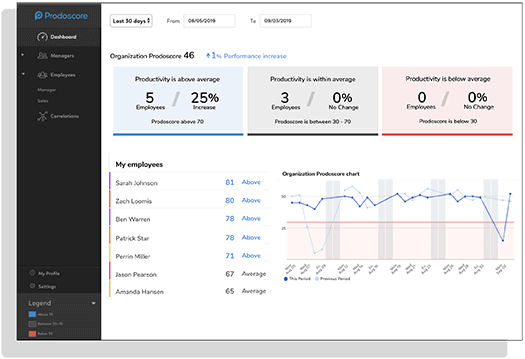 Prodoscore provides you one pane of glass to see your entire sales organization's productivity levels. Think of it as a scoreboard for the employees, where within a few seconds you can digest who is winning and losing the activity game.
Every Great Sales Leader Knows More Activity = Better Revenue Results.
Can you imagine sporting events with NO SCOREBOARDS??
GET A FREE ASSESSMENT
Vonage Sees 30% Increased Productivity
By connecting G Suite with Salesforce, Prodoscore and its own unified communications platform, Vonage has improved sales practices, productivity and internal collaboration among employees, while enhancing engagement with customers for deeper relationships and optimized B2B sales.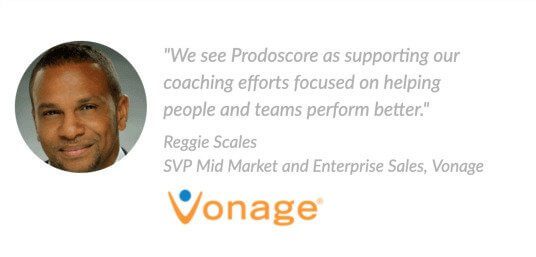 Prodoscore Integrates with Your Sales Stack
We're experts in sales productivity and business tool integration. Our world-class
onboarding and support teams will make set-up, data collection, and analysis a breeze.