Business Insights that Give You Visibility into Employee Productivity
One simple score and an easy to use dashboard provide productivity intelligence that drives performance and growth
Using Machine Learning, AI, & Natural Language Processing, we measure thousands of daily activity points across business applications you're already using like your office suite, CRM, UCaaS, and more. Our proprietary scoring system generates actionable analytics that measure productivity and create immediate opportunities for process improvement, while respecting employee privacy.
Why Prodoscore for Leadership?
Prodoscore takes the guesswork out of managing remote or in-office teams so leaders are better informed and better prepared.
Better predict and improve performance
Replicate top employees and enhance coaching
Strengthen adoption of cloud tools
Improve employee retention
Streamline the employee experience
One Simple Score Representing Daily Productivity

Video: Why Prodoscore?
A Solution for Every Business Model
Customize your Prodoscore to meet your business needs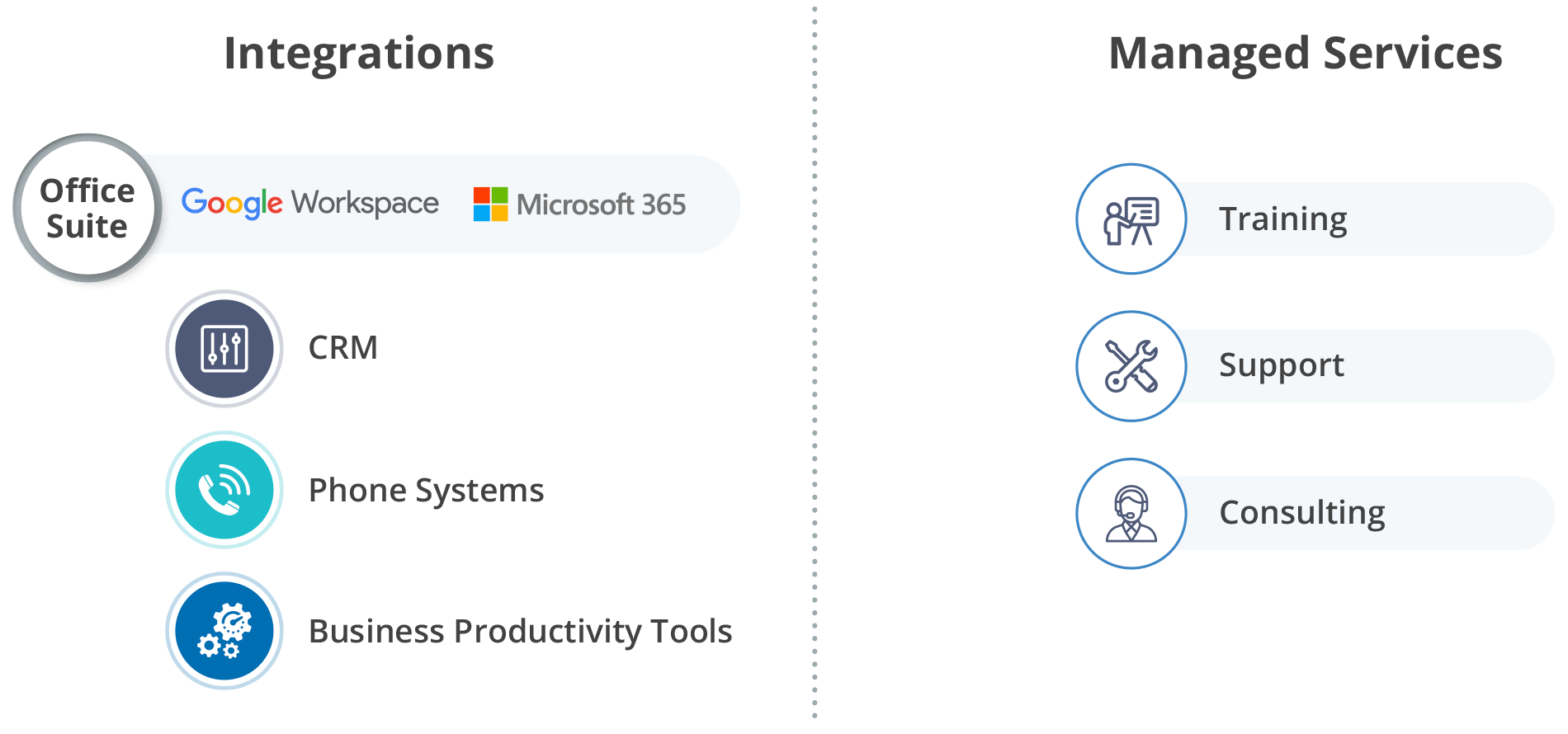 …it's clear that there's tremendous value in implementing Prodoscore – we can see the correlation between productivity and closed business. Sales executives who are more engaged and have a higher score have the most success closing deals and building pipelines. I'm excited to use Prodoscore as a coaching tool and know that it will foster healthy competition across the teams.


Joe Mignone,
Chief Customer Officer, DTiQ


We saw a 30% increase in productivity by connecting G Suite with SalesForce, Prodoscore, and a UC platform. We improved our sales practices and internal collaboration while enhancing engagement with customers for deeper relationships and optimized B2B sales.


Reggie Scales,
SVP/GM Applications Group, Americas, Vonage