The simplest solution for measuring your most valuable asset:
your people
In today's work environment, employees need flexibility and employers need accountability. With visibility, they don't have to conflict.
---
Introducing, an Employee Productivity Monitoring (EPM) solution that empowers teams with visibility to accelerate success.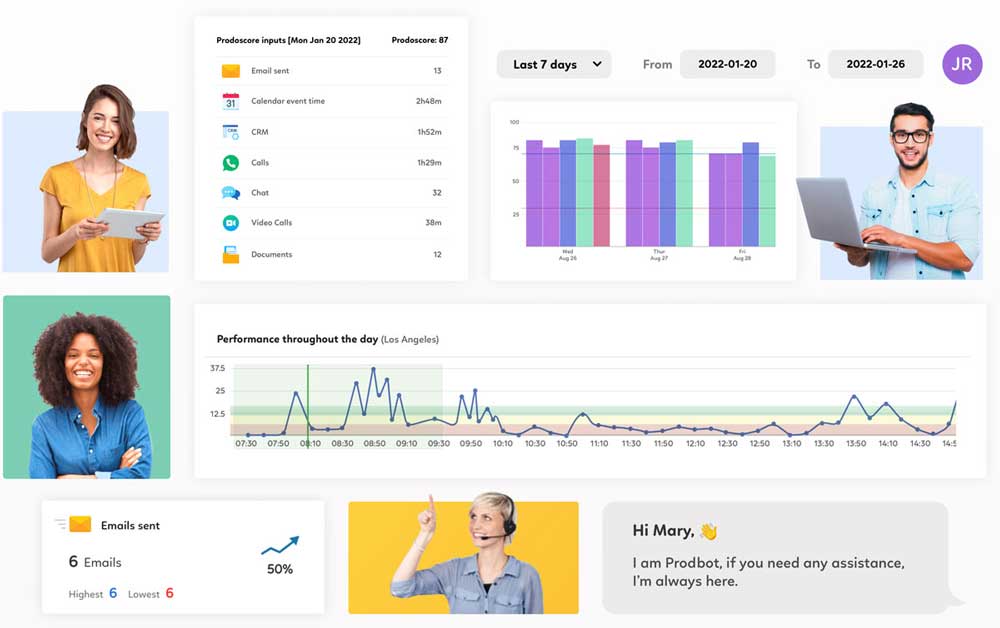 Using Machine Learning, AI, & Natural Language Processing, we measure thousands of daily activity points across your core business applications to provide productivity intelligence. Our proprietary scoring system produces key indicators, digestible in seconds, so leaders can make well-informed decisions, rooted in data.
Gut feel and guesswork are ineffective in driving smart decisions.

Smarter Decision Making with Prodoscore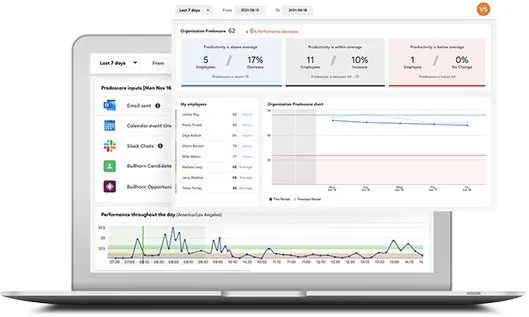 Why Employee Productivity Monitoring
Because a lack of visibility can lead to bad outcomes for your business.
With an early warning system, aka leading indicators, you'll know how teams are engaged no matter where they're located as well as when your best people are overworked and at risk of leaving.

The data has always been there, you just couldn't access it easily. That's where Prodoscore's EPM solution comes into play, providing a more complete picture of employee engagement so you can make objective, data-driven decisions about personnel.
By surfacing actionable insights around how people work, leaders are better informed and better prepared. Armed with data, organizations can keep top contributors happy, identify team members who are struggling, pinpoint burnout before it's too late, and replicate behaviors that lead to success.
Why Prodoscore
As a cloud-based EPM solution, implementation is simple. In just 15 minutes, you are up and running. And, within 24 hours you'll have:
All this, without disrupting your employees or invading their privacy.
A Solution for Every Business Model
Customize your Prodoscore to meet your business needs