Prodoscore integrates with your company's Nextiva phone system. Each team member's productivity score for the day will include Nextiva activity.
If you are an existing Prodoscore user and are interested in integrating your Nextiva instance, please contact your account manager. Once connected, daily employee activity within the application will be available.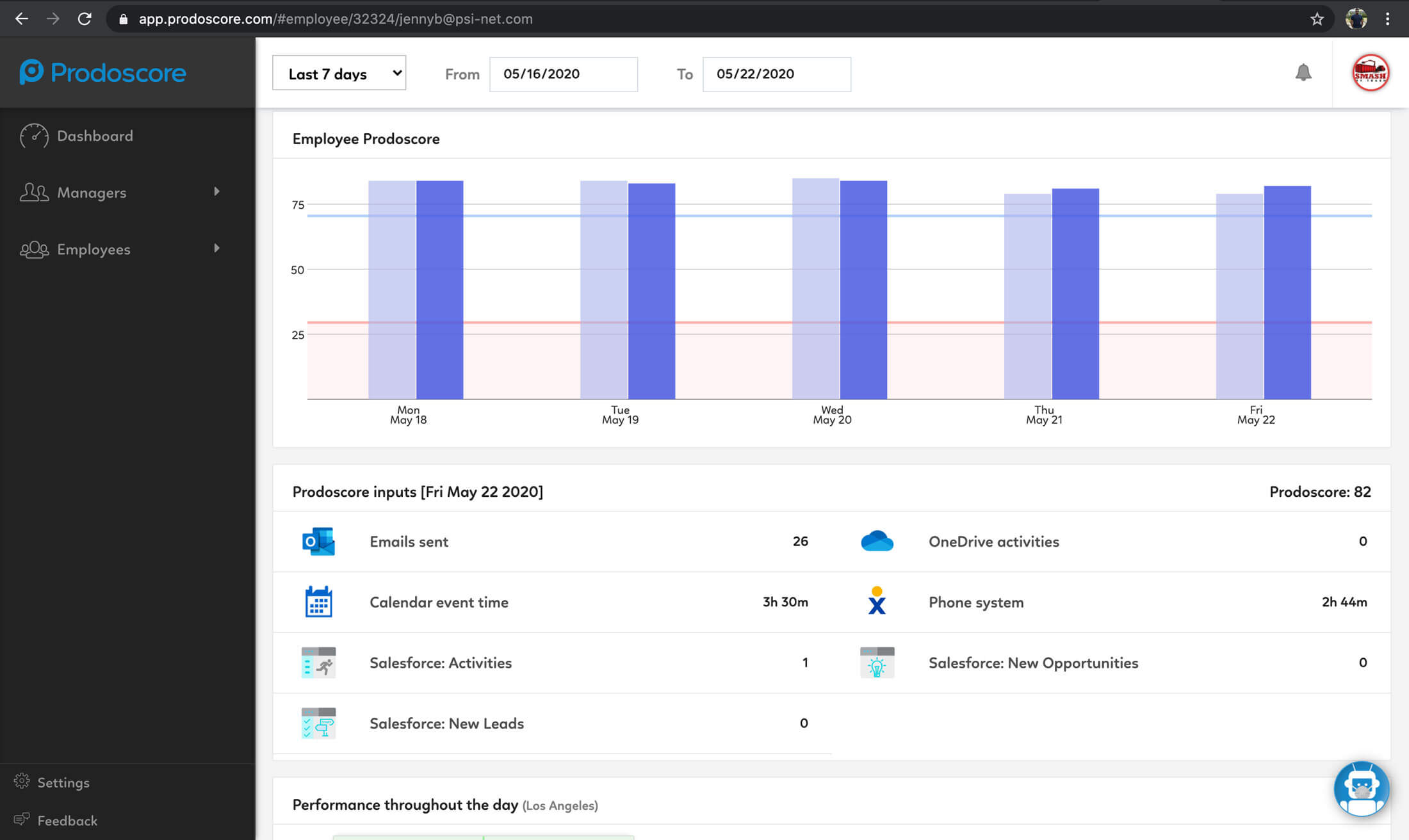 When you view score details on the Prodoscore dashboard for a specific employee, you will have access to the list of calls made by that employee for the selected date. For more information like call duration, incoming or outgoing call designation, etc., click on the name of the contact or phone number.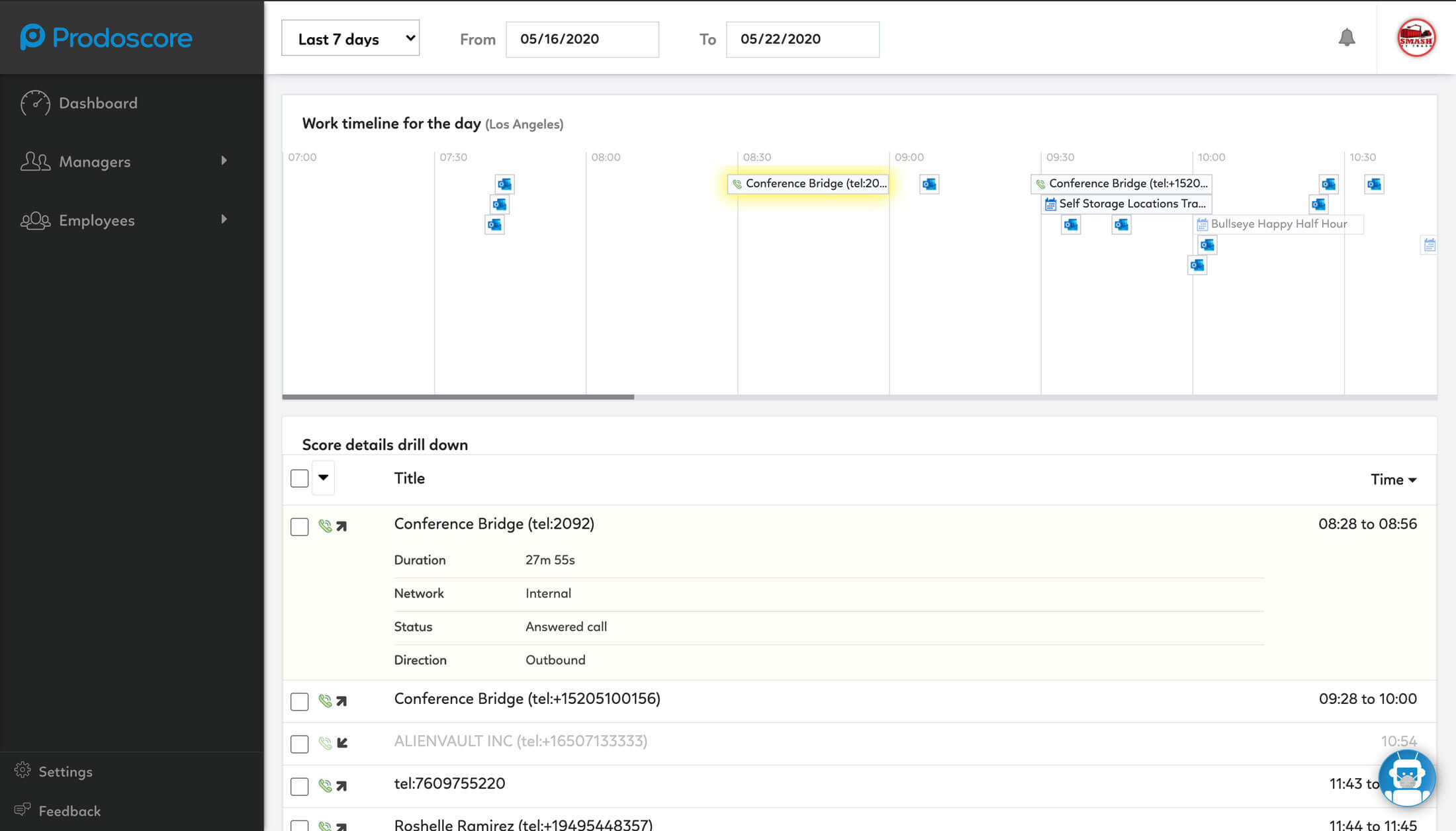 Contact your sales executive to configure Nextiva into your Prodoscore dashboard.