We're going to cover how Prodoscore integrates with the phone system, RingCentral, and the data you gain from this integration. Prodoscore will also track time spent on phone calls and count them in the Prodoscore for the day.
First your Prodoscore Admin will need to connect RingCentral to your Prodoscore account. Note they will also need access to your Ring Central Admin credentials to do so.
Go to settings, then Products, then Phone System.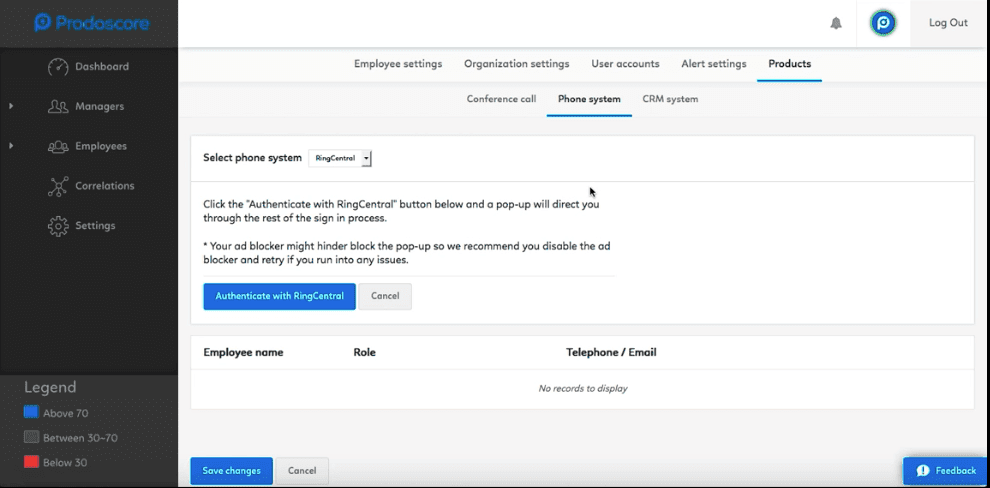 When the user clicks on the 'Authenticate with RingCentral' button, a RingCentral authentication window will open in a pop up.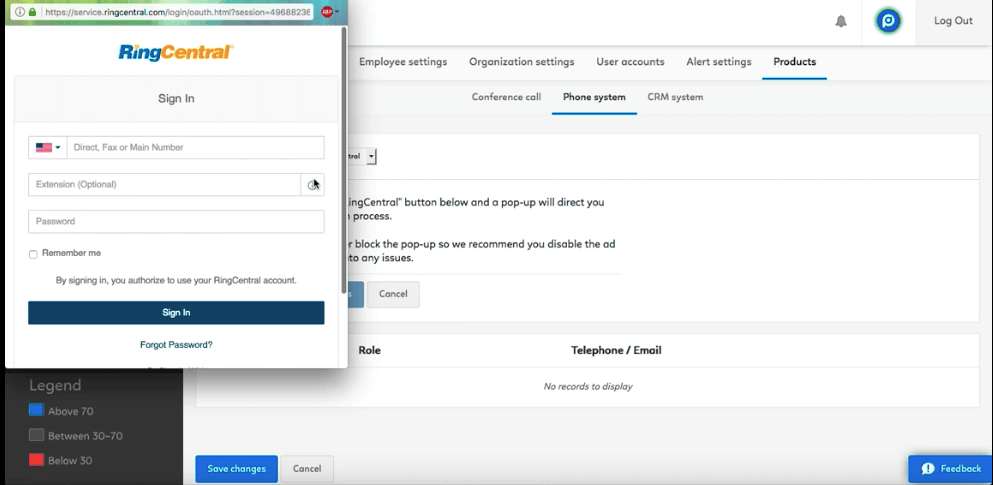 The User must enter the admin phone number and password and click on the 'Sign In' button. The access request pop up window will open and user must authorize necessary privileges.
Once valid credentials are taken in and verified, the user will be notified with a success message. Below, you will see a table which will have all the usernames of the organization along with the roles.

The right side will have a drop down option to match the phone system account with the prodoscore accounts. Some accounts are automatically matched, but the others will have to manually added by the Prodoscore admin.
Once this is done the user can click on the "Save changes" button to save the changes made and finish connecting RingCentral.
After your phone system is connected, you can go to an employee's page to see their phone calls for a certain day. Click to see details for the phone calls.