Prodoscore integrates with your company's SugarCRM instance. Each team member's productivity score for the day will include SugarCRM activity.
If you are an existing Prodoscore user and are interested in integrating your sales force instance, please contact your account manager. Once your CRM is connected, daily employee activity within the tool will be available, including the following modules:
Leads
Notes
Orders
Calls
Meetings
Tasks
The Prodoscore Admins and your Management team can determine a weight to assign each module so it makes sense for your organization.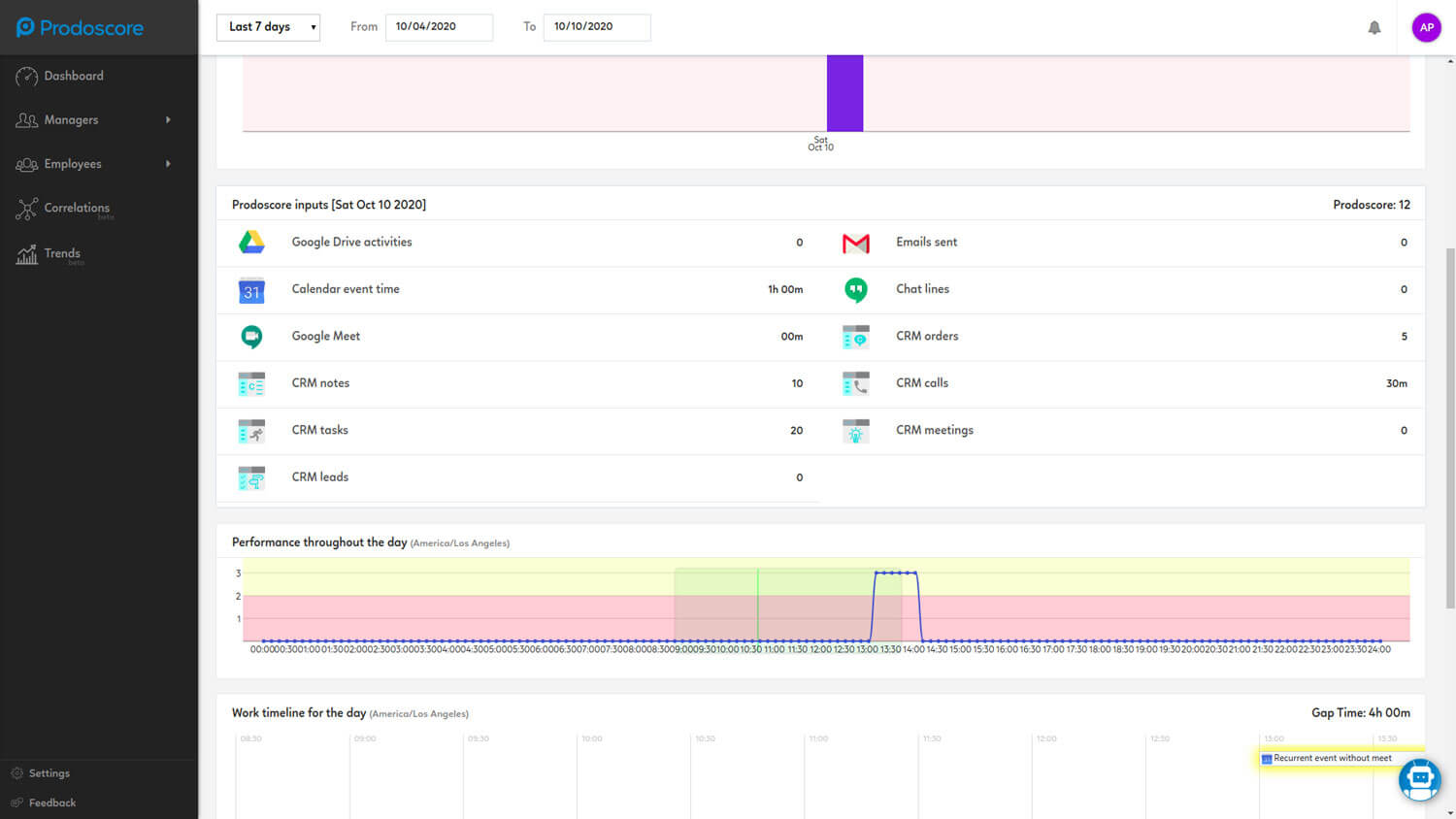 Clicking on a specific SugarCRM module on an employee record allows you to view more detail.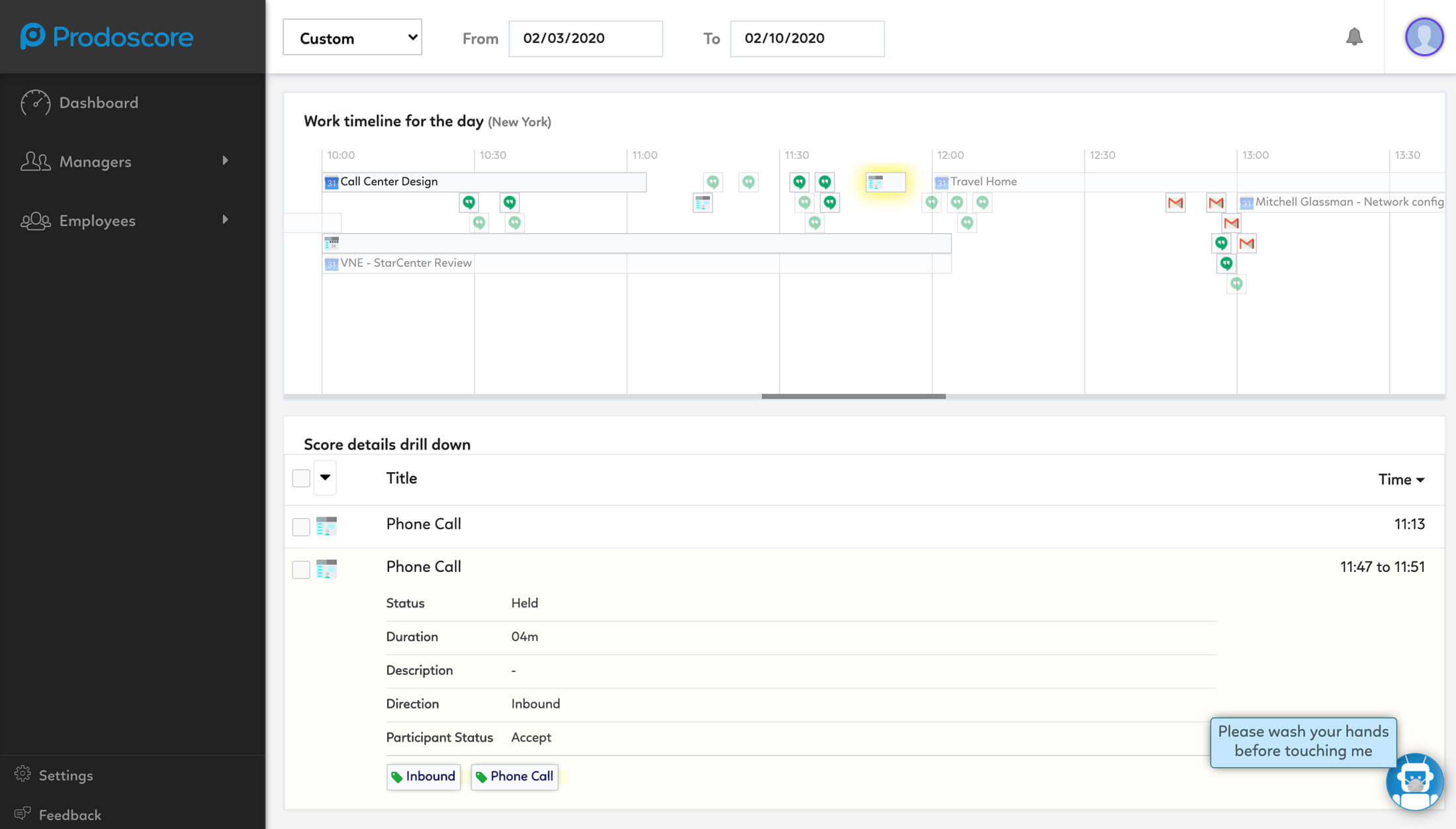 Your Prodoscore admin can connect SugarCRM with Prodoscore on the settings page (under Products and CRM). Your company's SugarCRM admin should provide all the required details including:
Sugar Instance URL
Admin Username
password
Consumer Key
Consumer secret
Once connected, you can go to an employee's page to view their SugarCRM activities for a certain day or timeframe.