The simplest solution for measuring your most valuable asset: your people
In today's work environment employees want flexibility and employers want accountability. With visibility, they don't have to conflict.
Using Machine Learning, AI, & Natural Language Processing, we measure thousands of daily activity points across your core business applications to provide productivity intelligence. Our proprietary scoring system produces key indicators, digestible in seconds, so leaders can make well-informed decisions, rooted in data.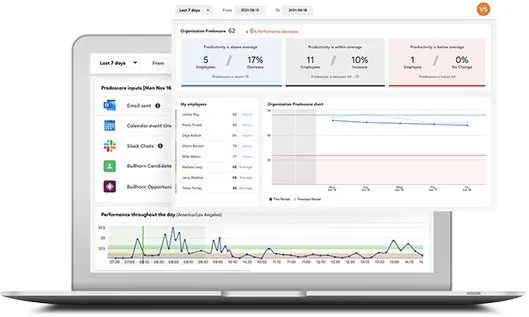 Why Prodoscore?
Because a lack of visibility can lead to bad outcomes for your business.
The data has always been there, you just couldn't access it easily. That's where Prodoscore comes in. Prodoscore surfaces insights that keep you better informed and prepared.
With visibility, leaders can support flexibility while ensuring accountability.
One Simple Score Representing Daily Productivity

Video: Why Prodoscore?
A Solution for Every Business Model
Customize your Prodoscore to meet your business needs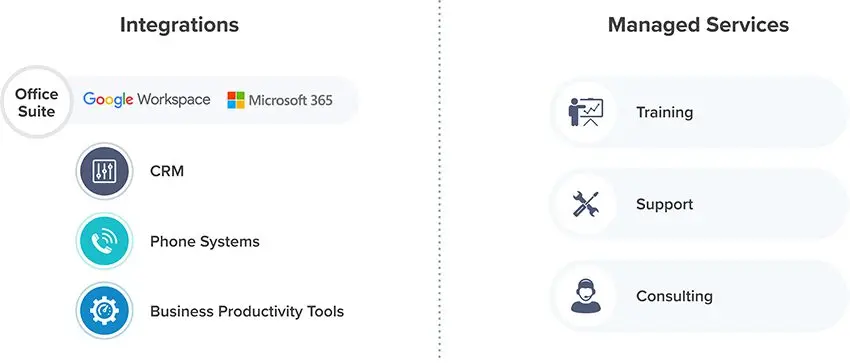 Prodoscore in Action

Rated a leader in Productivity Intelligence on G2.com
We are so proud to be recognized by our customers as a top rated software solution


"My favorite aspect of using Prodoscore is the ability to monitor productivity in a single location. And if needed, Prodoscore provides enough info to drill down into specifics. Plus, the information is provided to the end-user to see where they need to improve without the intervention of a manager."
IT Manager,
Prime Corporate Services


"I am now able to track engagement levels of all team members. This tool has given me the ability to see trends in activity and then time them back to sales results. There is a correlation between the two. Prior to Prodoscore I was making assumptions."
Chief Customer Officer,
DTiQ


"Instead of asking a sales person to "recap" their day, I can easily look for myself. It replaces the narrative with data and facts.
This is great for top performers who don't want to waste time explaining what they did in a day, week or month. As for lower performers, you can evaluate the data to determine whether it is an activity or efficacy issue. It's a win-win!"
AVP Sales, SW Region,
Vonage