We're going to cover how Prodoscore integrates with the CRM, ProsperWorks, and the data you gain from this integration. Prodoscore will also track time spent on ProsperWorks activities and count them in the Prodoscore for the day.
How to Connect ProsperWorks to Your Prodoscore Account
*Note* Your Prodoscore Admin will need to connect ProsperWorks to your Prodoscore account.
Step 1: Go to settings, then CRM settings, then change credentials.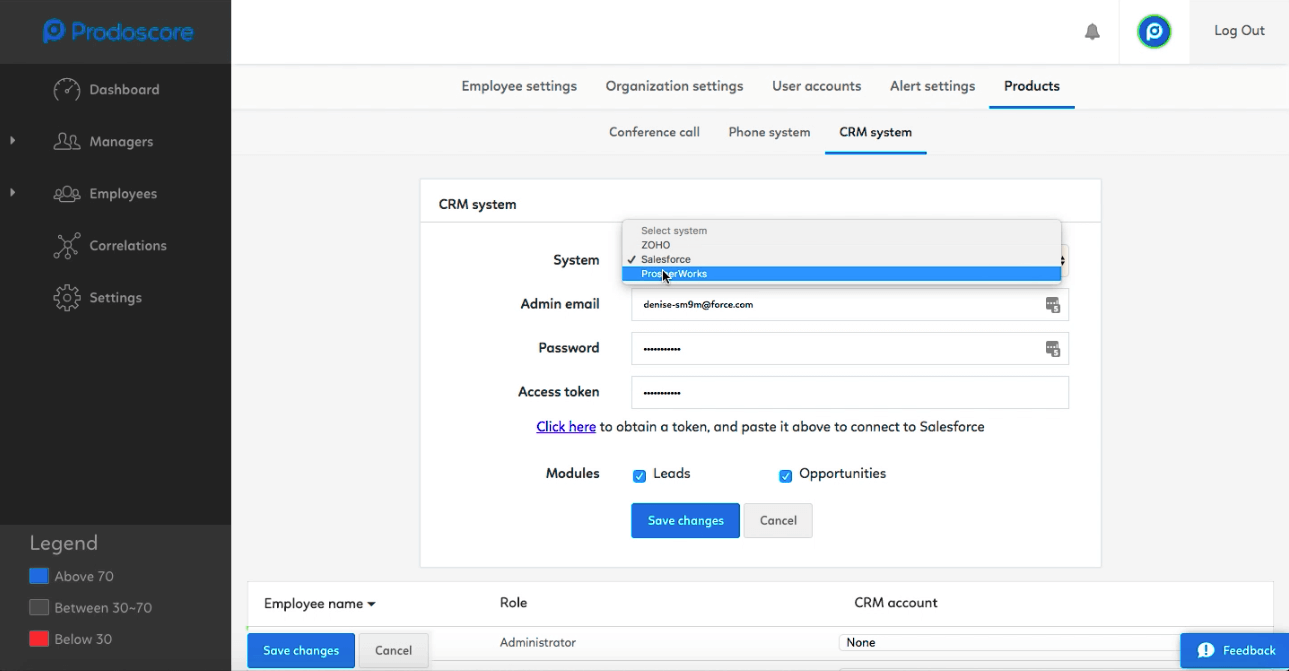 Step 2: Select Prosperworks, and then click on the Click Here link to get your ProsperWorks access token. Note you will also need to be a ProsperWorks admin to do so.
Step 3: Copy and paste the access token. Select your modules, and click save changes.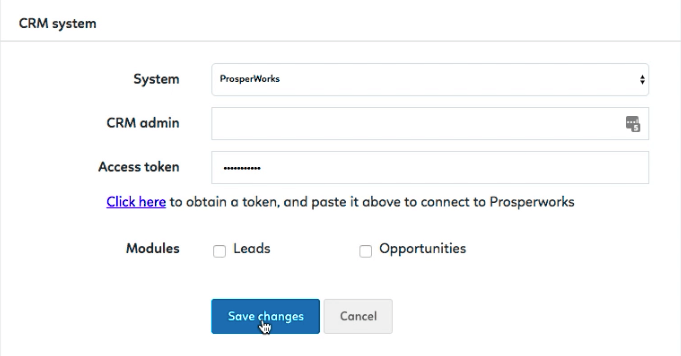 Step 4: Your CRM and Prodoscore employees should then be matched automatically, but they can also be assigned with the drop down menu.
Viewing ProsperWorks Data in Prodoscore
After your CRM is connected, you can go to an employee's page to see their CRM events, CRM tasks, CRM leads, CRM invoices, and CRM conversions for a specific day.

If you click CRM events, you'll see a list of event titles. When you click on a title, Duration, Description and Event owner can be seen.
CRM task details are similar. Click at the top and you'll be taken to a list of tasks, and can then drill down into task details.
Click CRM leads, and you'll see new leads added that day. Click on the lead to see more details.
If you send invoices through your CRM, you can also click to see CRM invoices you sent and you can also click to see CRM conversions for the day.
That covers all the data you can see with the ProsperWorks integration for Prodoscore.