LinkedIn Connector for Google Chrome
Prodoscore integrates with your company's LinkedIn instance. That way, any prospecting handled within LinkedIn doesn't go unrecognized.
If you are an existing Prodoscore user and are interested in integrating your LinkedIn instance, please contact your account manager.
The Connector takes just seconds to install and LinkedIn activity appears on the Prodoscore dashboard within 24 hours.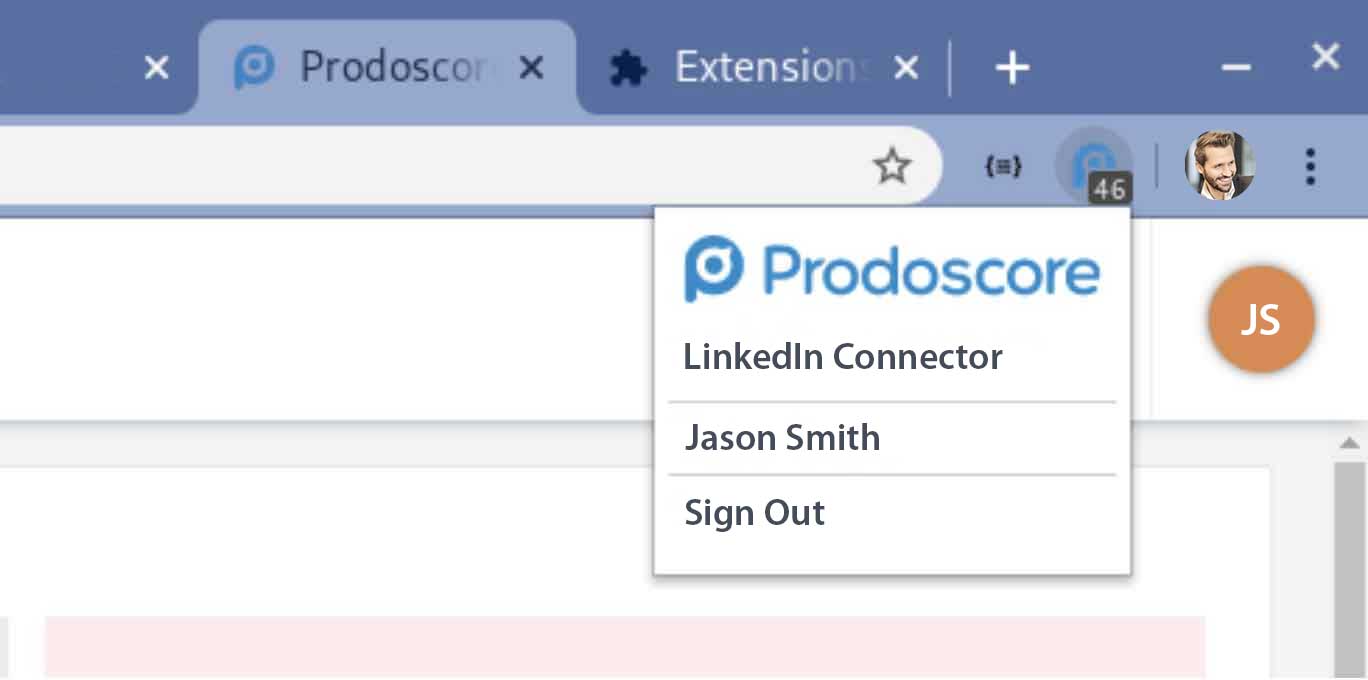 LinkedIn Activity on Prodoscore Dashboard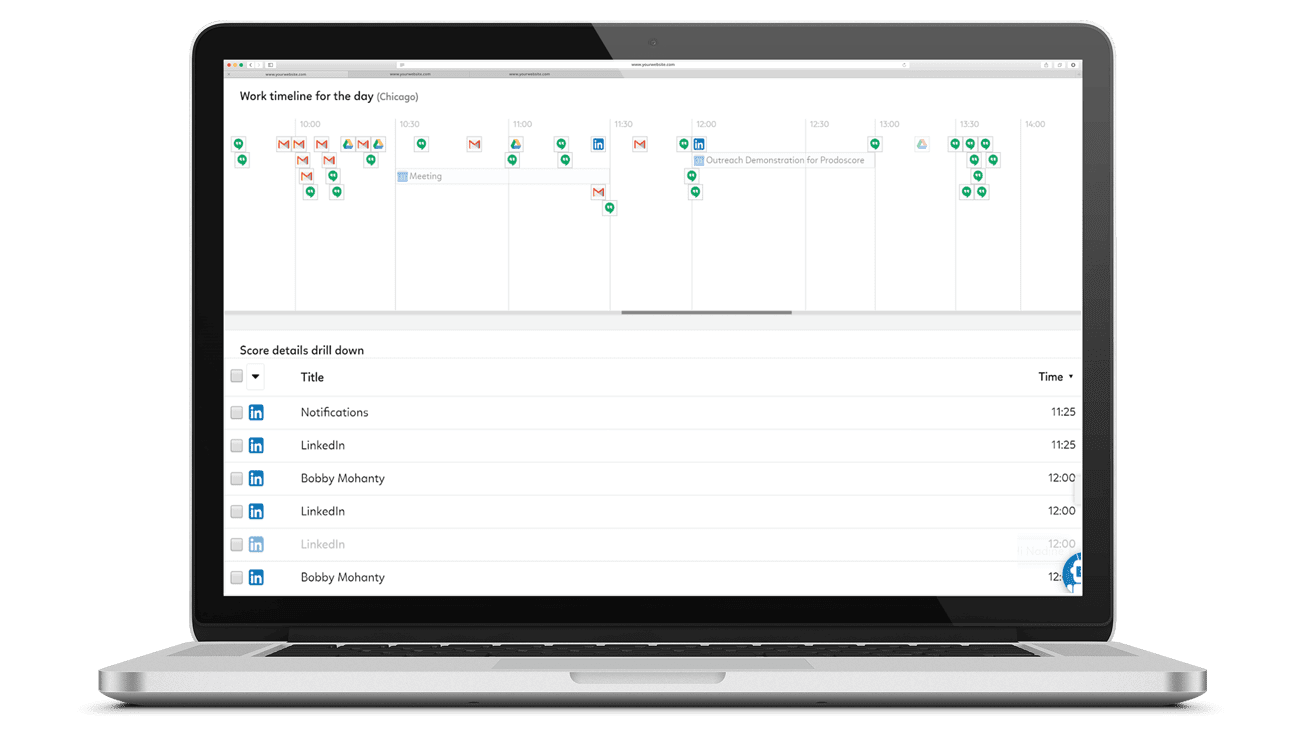 Want to learn more about all our integrations?