We're going to cover how Prodoscore integrates with the phone system, Broadsoft and Broadsoft solutions like Vonage, and the data you gain from this integration. Prodoscore will also track time spent on phone calls and count them in the Prodoscore for the day.
First your Prodoscore Admin will need to connect Broadsoft, or Vonage, to your Prodoscore account. Note they will also need access to your Broadsoft Admin credentials to do so.
Go to settings, then Products, then Phone System.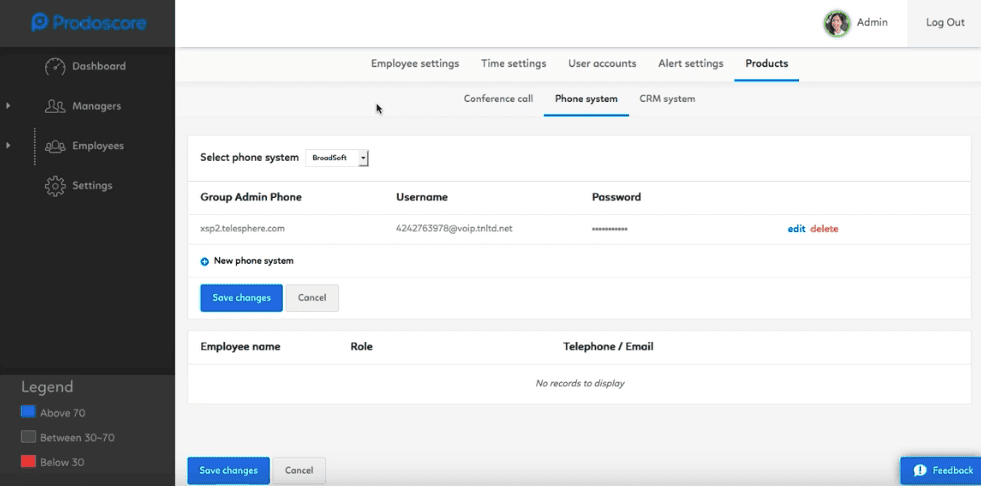 XSI (Xtended services interface) URL is a parameter which is given when registering with Broadsoft and this parameter will be used to capture user specific data. When Broadsoft is selected, user has to enter the XSI URL, the username and the password of the admin account and click on the 'Save changes' button.

Once the credentials are taken in and verified, the user will be notified with a success message and the phone system added from the next day onwards.
After your phone system is connected, you can go to an employee's page to see their phone calls for a certain day. Click on phone calls to see details.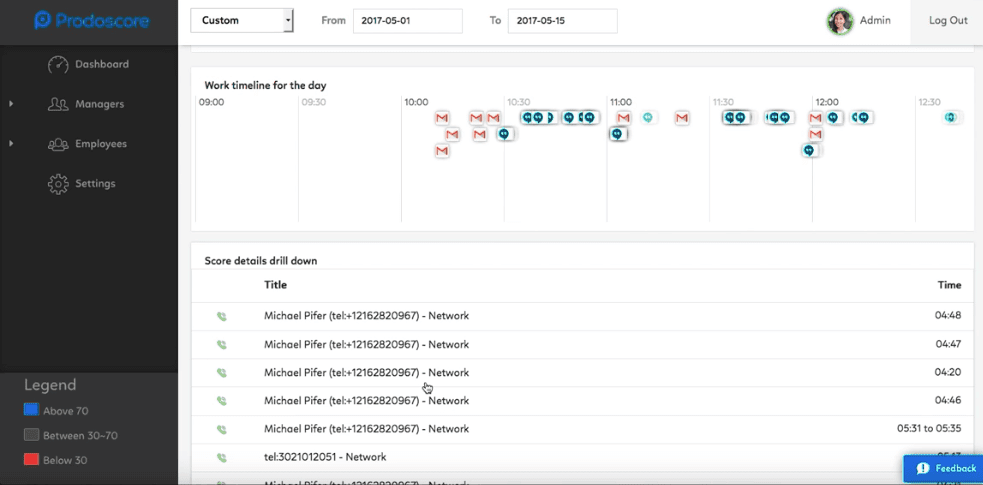 That covers all the data you can see with Broadsoft and Vonage integration for Prodoscore.