Prodoscore connects to your organization's Microsoft 365 account to capture activity within the various 365 tools.  Each team member's productivity score for the day will include Microsoft activity.
Compare trends over time by selecting various date ranges at the top left of the page. The default range is one week.
Productivity in Microsoft 365
Within a specific employee record, click on a day on the chart to view the employee's activity for that day. Only the activity within available integrated products will be reflected (that currently includes Outlook, Calendar and OneDrive activities).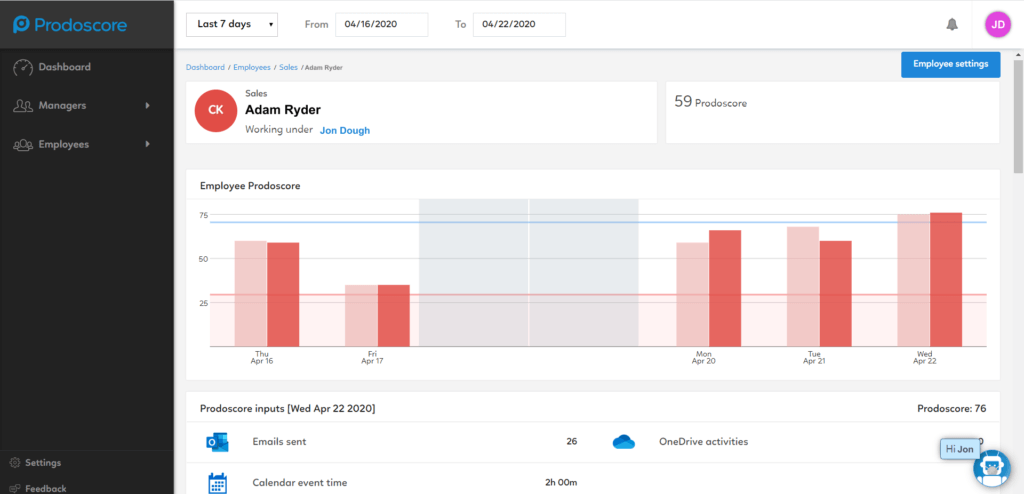 Work Timeline
Work timeline shows what hours an employee worked on a specific day. The icons represent specific activities, like Outlook, OneDrive or Calendar. Click on any activity within the timeline to view more detail.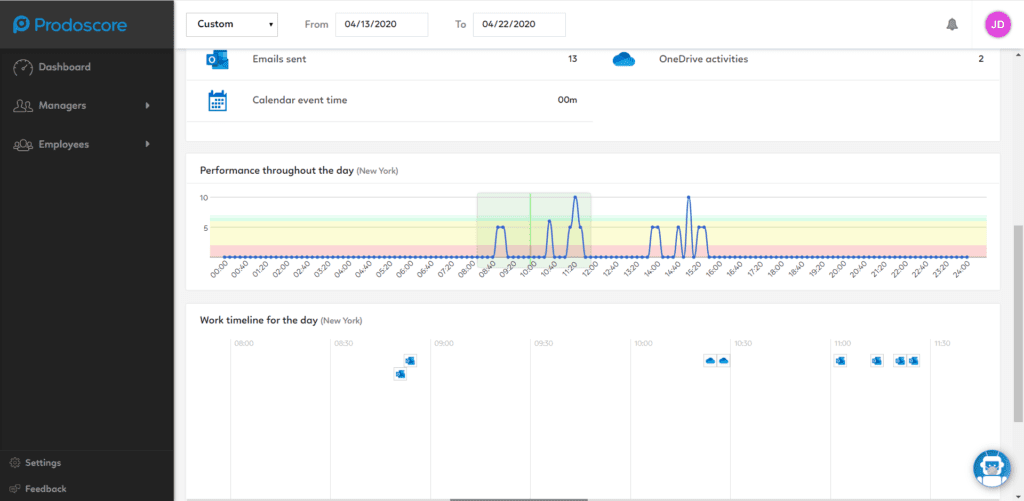 Outlook Activity
Click on the email icons in the score drill down section to see employee engagement with Outlook. Click on each email to see the recipient and time sent.
OneDrive Activity
Click on the OneDrive icon to see how much drive activity an employee had.  Scrolling down to "score detail drill down" shows all the files accessed. Clicking on a specific item shows the file name, type and time of upload.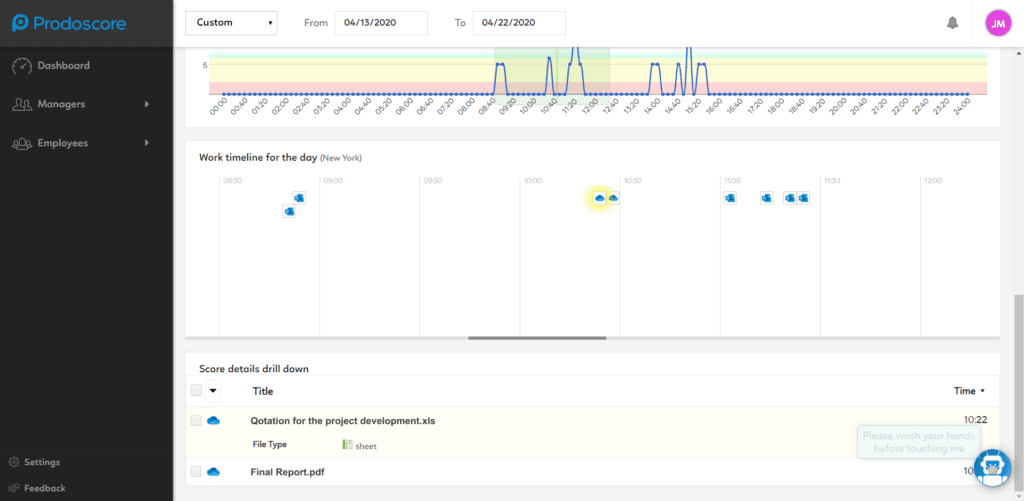 Calendar Activity
Click on the calendar event in "score drill down" to see details about an employee's calendar activities. You can expand each event by clicking on it. There you will see the meeting duration and status, along with a description of the event.