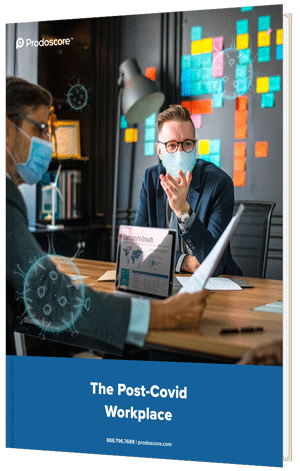 Download Now
Work Has Evolved
Everything we once knew about work has changed. In the current environment, disruption should be expected but we also need to make sure we're learning from our experiences. Organizations that get the next year right are paving the way for success and a people first approach is the only one that will win.
Putting your people at the core of your operations doesn't just help you retain and attract talented staff, it also gives companies the flexibility they need to respond to future headwinds.
Only 20 years ago, offices consisted of noisy fax machines, clunky phones, and piles of paper. Today, workplaces are far more efficient, operating primarily in the cloud and across multiple devices. Digital tools have streamlined processes across various industries and there's much more to come. 
The most successful organizations are those that have stayed ahead of the curve. 
After months and months of disruption and turmoil, we have learned more about people and the workplace than in the previous 10+ years and we can't ignore those learnings. 
In this eBook we'll explore some of the key takeaways.