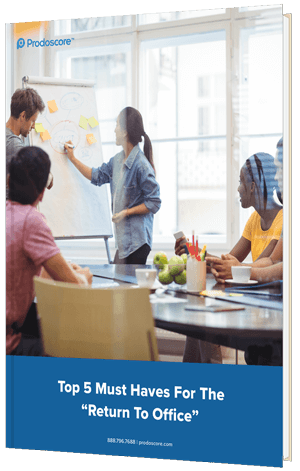 Download Now
Numerous studies have shown that employee preferences have changed since pre-pandemic times. A recent Robert Half survey found that only 25% want to return to the office full-time. Another survey reveals that 1 in 3 people would actually quit if asked to return to the office full-time. Harvard Business School surveyed 1,500 professionals and found that 27% want to work remotely full-time while 61% want to work from home 2-3 days a week. Only 18% want to go back to an office full-time.
Combining those metrics with the favorable outcomes and productivity gains we've seen over the last 15+ months in a remote environment, a hybrid approach seems like the most popular, and viable, option for businesses in a post-pandemic world. In a hybrid environment, some employees will work from home full-time while others will go to the office; or, staff will alternate days in the office and days at home.
So, if some of us are returning to the office and others are working remotely, how can we ensure a seamless transition, accountability across teams, and, ultimately, success?
On the whole, organizations have to be intentional about the future of work. Things are not simply going back to the way they were, flexibility is a requirement, and several new processes will need to be put in place.
Below we outline the top 5 must haves.
Cybersecurity
Communication Channels
A Future-fit Office
Project Management
Productivity Intelligence