7 Tools for Managing a Remote Team
Enjoy our video on how Prodoscore helps you enable remote workers.
Gallup's State of the American Workplace reported in 2016 that 39% of companies allow some employees to work remotely, and the numbers have only risen since. Research from Fundera revealed that 68% of millennial job seekers would be more interested in companies that provided work from home options. It would be difficult to deny that in a day and age of constant connection, working remotely has become easier than ever before.
Remote teams, though convenient and innovative, present a unique challenge to their managers. How do you ensure that your team is communicating effectively without seeing each other every day in an office? How do you make sure projects are being assigned and completed in a timely manner? What does a remote working time card look like?
Fortunately, the rise of remote working has allowed for the development of several tools that can be utilized to manage, organize, and communicate with a remote team. These are seven of the most common and highly rated remote team management solutions.
Zoom
A common excuse for not expanding to remote work options is the dilemma of "what about meetings?" Software like Zoom allows for a reliable way to hold team meetings remotely, wherever your team members may be.
Categorized as a Leader in Gartner 2018 Magic Quadrant for Meeting Solutions, Zoom is described as "the original software-based conference room solution around the world," utilized in a variety of professional and educational contexts.
Zoom isn't just for video conferencing, either. It has a plethora of collaboration features so that it's the only software you'd need for virtually all of your remote meeting needs. For example, you can use screen share to share documents and presentations, even utilizing a "whiteboard mode."
Additionally, it's not a big deal if there's a team member or two that doesn't have direct access to Zoom at the time of the meeting. You can invite participants by e-mail, and even dial in by telephone if you need to, not to mention there are apps for both Android and iOS. There are also ways to integrate 3rd party telecommuting software if it's really needed.
I've witnessed several colleagues make the switch from informal Skype or Facetime meetings to more streamlined, organized, and informative collaboration with Zoom. It's an excellent resource to keep everyone on your remote team on the same page.
Slack
Slack is a communication tool designed for efficiency. It could be described as a higher-end instant messaging interface. Teams not only have their own chat but can also create channels for specific projects and conversations so that you only get messages about the work that applies to you. No more "reply all" or unnecessary e-mail forwards. There's also a direct messaging feature so that if there's a comment or request for a specific teammate, you don't have to broadcast it to the whole team.
A history search feature makes it possible to track progress over time by referring to previous posts and conversations. You can also connect different software to channels as needed. Overall, Slack serves as a great way for remote teams to collaborate and keep each other updated on their progress, all in a streamlined interface.
LastPass
Those who work from home often rely on their computers and thus require login information for a multitude of services. Rightfully so, because security is so important that after a while, it becomes difficult to remember which credentials belong to which account. That's where LastPass comes in.
LastPass securely stores login credentials for the various services your team uses. It's much more secure than keeping it all in the same notebook and much less precarious than sticky notes floating around from desk to desk. And whenever you're incorporating a new member into the team, they'll easily be able to access the login credentials they need to get rolling.
G Suite
No matter what your business is, GSuite provides a wide array of tools that can be accessed from almost any device. Remote working teams can easily share documents, spreadsheets, and presentations and collaborate on them in real time rather than keeping track of a thousand different versions of one file.
You can also use Google Calendar to keep track of deadlines and assign tasks. And all that work is backed up to Google Drive so the files that you create and share with your teammates are always available to you and easily modifiable.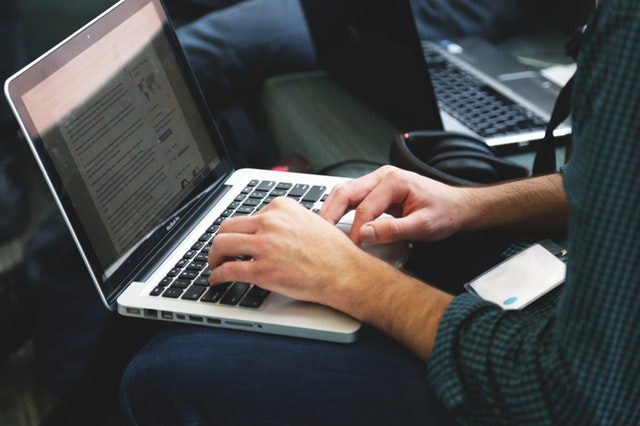 Prodoscore
Prodoscore measures sales performance via integration with applications such as the GSuite or your CRM, and can also be integrated with your phone system. It then keeps track of the time each employee spends in all those important places and completes the calculations necessary to devise a productivity score for each person.
This makes Prodoscore a remarkable resource for remote sales teams and especially managers. Managers can easily notice how much their remote workers are working and the areas in which they may be able to improve. This sets the stage nicely for proactive coaching and professional development, while also providing a visual, but measurable record of progress each day.
Trello
Trello is an amazing task and project tracking application that can be used by teams of all kinds, or even for individual productivity. You can create a free account and then proceed to create boards, and on each board are lists. These lists can be for separate tasks or projects, or even just checklists of what needs to be done. On each list, team members can add cards, which serve as different items on a list that can be moved from board to board.
Users can even leave comments, links, and file attachments on cards as they progress through a task. Personally, I think the most satisfying method is to keep a "mission accomplished" list where you can move all of those cards you don't need anymore. Or you could just archive them. But that's not as much fun.
Since boards can be shared among users, project managers can add cards and lists to various boards when new tasks arise. If there's a sub-group working on a particular project, they can create a separate board.
Trello is excellent. I love using it to keep track of where I submit my writing. The teamwork possibilities are endless, really. At least, that's how Trello's whimsical, customizable interface makes you feel.
Paymo
Paymo is a project management and timekeeping app all-in-one. It has task management and a "KanBan board" similar to Trello. It has a scheduling function similar to Google Calendar. It can show you a Gantt chart of how projects relate to one another. It also provides a bit of space for collaboration and a safe way to share files.
But the most impressive and unique features of Paymo are the time-keeper and billing functions. It tracks time automatically so that workers don't even have to remember to log in, and monitors the time spent on various apps, documents, e-mail, and websites. All that is incorporated into the "detailed project data" dashboard that gives an overall summary.
Then, you can even convert time card data to invoices that can then be sent out to clients, while also keeping billing calculations in one place.
No Excuses
With all of these resources and more, there's no excuse to leave remote teams to their own devices. They'll feel more productive, and you'll feel like an efficient manager. And it's all accomplished from locations that are comfortable for everyone.